Nothing happened. The venue was good. We weren't. Here's a pic of the venue. Bye.
Ok fine. We'll tell you a little more about this place. First thing's first – this place was fun. For other people. Trust us, we saw their smiles, but for us, it ended up being series of screw ups. But we'll go into the experience in awkward detail for the sake of the blog.
This was our first performance for the open mic challenge in 2015. There were some big Christmas shake-ups like Josh getting married and we hadn't been paying too much attention to band things. So when DC had a giant snow storm, then an ice storm, then another snow storm and DC started to look like that slushy you left in your car overnight… we thought we'd have some fun and go play at an open mic. Without practicing. It made sense right? We played so many open mics last year, and what could go wrong with playing out without practicing? We don't need no stinkin' practice.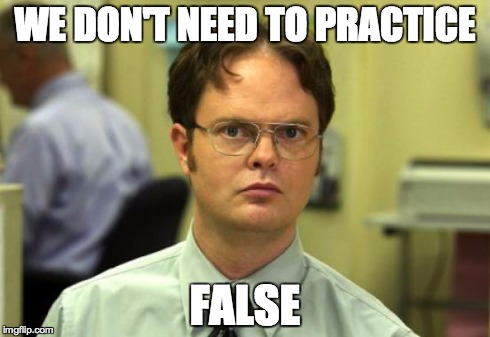 Second things second the Outta the Way Cafe really is out of the way. It's a good 15 minutes from the Rockville metro stop and as we were driving there we began to become kind of worried we were going the wrong direction. It was dark but eventually we saw the sign and saw some folks unloading a drumkit. We walked in and surveyed the place and it seemed like where we were heading. A large wooden interior divided into a restaurant and a bar. Folks were moving chairs and tables to make room for performers and setting up a PA. We had a drink at the bar and met John V who was running this gig.
The open mic started a little after 9 PM. We got there a little too early to sign up so we performed our duty to God & Country by chit-chatting with the other artists while we "refreshed" ourselves. The sign-up sheet started to make the rounds around 8:40 and we signed-up third. John brought some of his friends along who graciously offer to backup anyone who requests their assistance. They played for about 20 minutes before passing the hat off to other folks, and trust me – these guys were pretty intense! Obviously well practiced and more than a little classy. These guys stretched their musical spirits to multiple genres from folk, to blues, to rock. Here's John alongside his buds Gary E (drums) and Gary D (bass). Unfortunately Vadim (keys) is out frame – sorry man!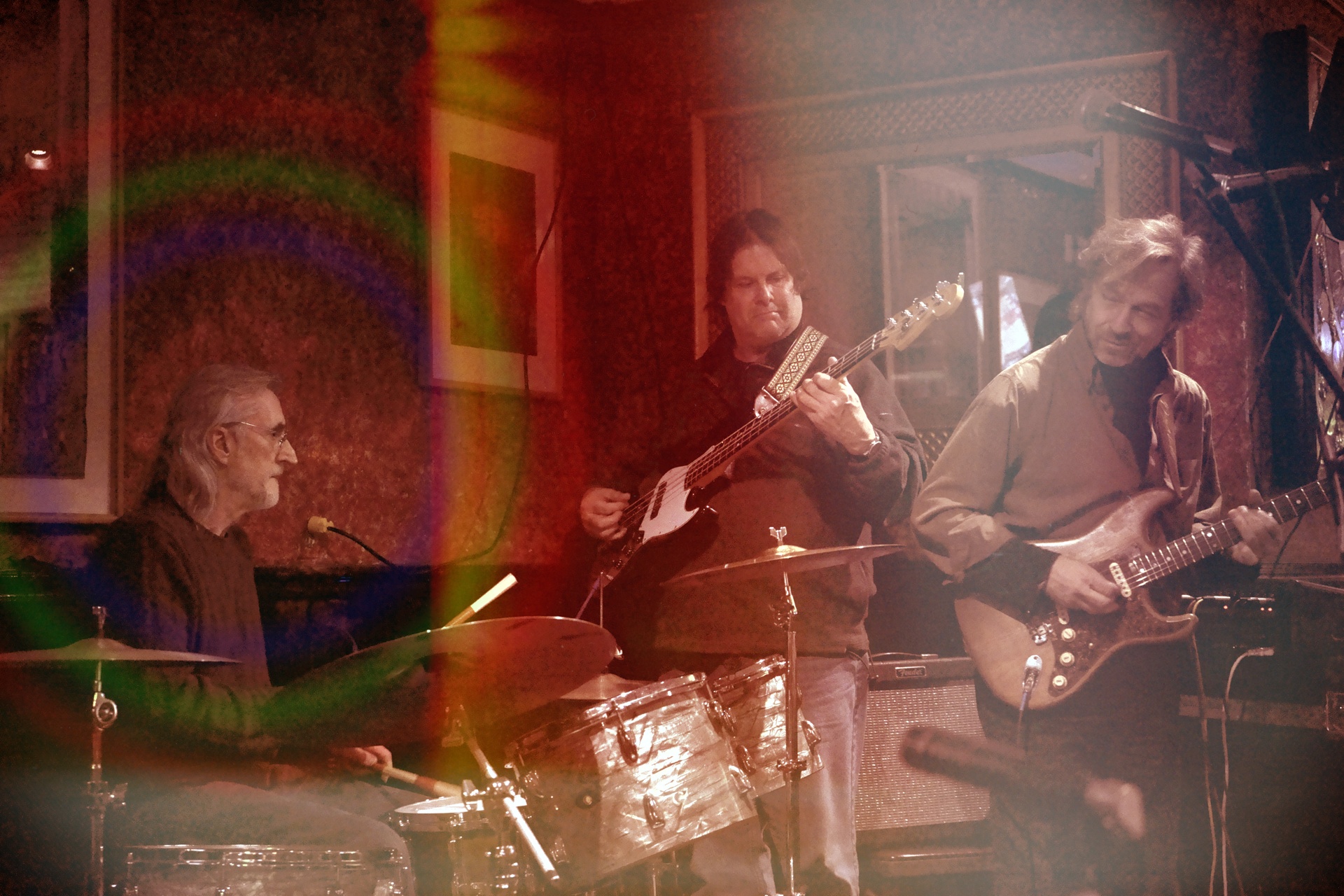 Eventually it was our turn to go onstage. The setup was taking longer than usual and we started chatting a lot. Way more than normal. Now folks have told us that we've got pretty good stage banter (whatever the hell that means) but eventually someone said "actually play something." People were getting bored. Our first song went ok – not awful, not great – but the next song was a disaster. Kenny had the mandolin and Josh thought it would be great to play the Death Cab for Cutie song. That song is fairly complicated on guitar, and even more so on mandolin. (Keep in mind neither of us have been playing mandolin long.) Josh kind of pushed Kenny into playing it, ignoring Kenny's "protestations" or "purveying his countenance". And it went absolutely terrible. Literally the worst song ever played live ever. And once about seven years ago we got off the stage due to some technical difficulties.
I was going to stop talking about the awfulness here, but someone said it might be interesting to hear what a musician is thinking about when a song is going poorly. For us … the first that happens is that you detect that something is wrong, and sometimes you don't know exactly why. We noticed it when Josh was playing C Major but Kenny was playing A minor. But that only lasts for a second or two. Then big issues start to crop. The chord that is out of key (E Major) was startlingly bad and it felt like we got slammed by those 2 DJs from Scott Pilgrim in that music fight scene. And the whole time you have to keep playing and singing knowing how bad it is. Nobody wants to be there but everyone's stuck. It feels like when your Dad said "go pick out which belt" but that feeling lasts for about 4 minutes and 30 seconds. Being extremely embarrassed, we knew we probably had to get the hell off the stage.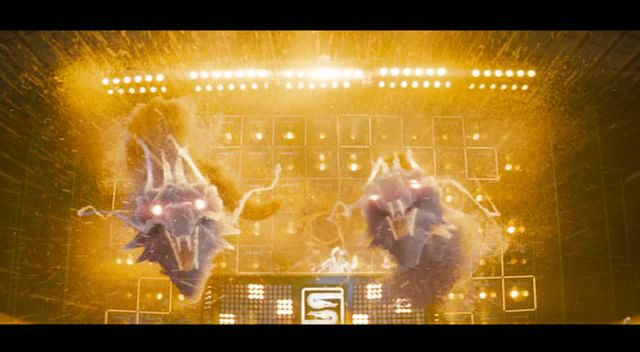 John said that everybody gets about 3 songs or 15 minutes. Folks can come back up if everybody gets a turn. Therefore, we had one more chance – so we went to our tried and true song of Wagon Wheel and then proceeded to mess the lyrics up pretty bad. Eventually some of the guys from the blues band hopped on stage with us and started playing piano and some other stuff. They were really cool about it, but we were happy to get off and go home. Mercy!
We talked with John a little later about the performance and he had a really cool point: "Praise…. credit where due. Pro musicians getting up and playing is great… but they are SUPPOSED to be good. Folks like you who are putting themselves on the line without a net deserve all the support in the world and thats why I like these things." Dude John – that's classy as hell and a kick-ass quote! You made some warm-and-fuzzies appear in our hearts.
We didn't think we were going to mention any bands or people in this article because we didn't want anyone to be associated with a negative post. But other than John, we at least wanted to mention the fact that we saw a great band called Waring Station. They had a great vibe, were really chill, and made us feel like we were the old guys on stage which … I guess … is starting to happen as we inch closer to 30. Their cover of What I Got by Sublime got great applause and they played this song and jammed out for about 5 to 7 minutes. Everyone loved it and they deserve to be applauded and lauded for their excellent performance. So we're hoping to send some web traffic their way!
Here's a video of their performance that night!
So that's about it. The venue and folks were seriously great. The sound system was solid and John mixed everyone like the boss he is. And there's plenty of places to put your instruments. It's a must – especially if you live close!
Artist Info
John Vengrouskie
John is part of a band called The Capital Blues Ensemble. Their facebook page is at this link. It looks like they get booked a lot – and for good reason – so you should check out their site to see why! Here's a video of them.
Waring Station
Waring station has a facebook page and they look like they are having TONS of fun!
Note: We know that Gary E runs another open mic so we'll be seeing him in the VERY near future. 🙂